50MC2 Series Laminar Flow Element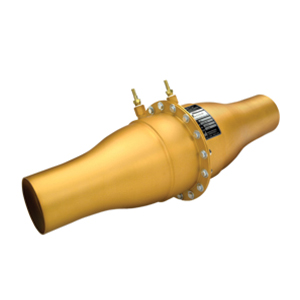 SPECIAL ORDER:
For more information on purchasing this product please contact Meriam at 216.281.1100
Aluminum housing for low pressure applications. Inlet and outlet are for hose type connections, LFE models for hose type process connections which are are conveniently mated to rigid piping with lengths of flexible hose or rubber couplings. The LFE is sealed into the piping system using conventional strap clamps.. Differential pressure connections ¼ʺ hose barb. Line sizes 2ʺ to 8ʺ.  Max design: 20 PSIG and 150°F. Add suffix "F" to include Inlet Filter.
For More Information on How to Purchase this Product Contact sales@meriam.com or Call 216.281.1100
50MC2 Series Laminar Flow Element Resources
Share your thoughts!
Let us know what you think...
Only logged in customers who have purchased this product may leave a review. Log in now